Subject: Bail application Show Cause
Our client, a French national, is charged with importing a commercial quantity of a border controlled drug being 995g of methamphetamine.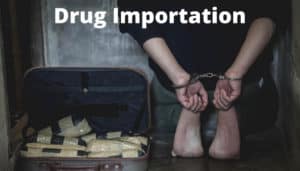 The Bail application
Based on the client's information, we made a bail application for her release. As she is charged with a 'show cause offence', the onus is on the accused person to persuade the court that her detention is not justified. It was submitted that she is at risk of falling dangerously ill if she contracts Covid-19 due to her medical conditions. We argued that our client was not an unacceptable risk as she had voluntarily provided her passport to police upon her arrest (alleviating any risk of flight), provided a statement to police and agreed to abiding by strict bail conditions.
Result
The magistrate was satisfied that cause had been shown and that any risks could be mitigated by the bail conditions offered. Accordingly, bail was granted.
Jurisdiction: Local Court
Represented by: Linda Le
Our Sydney Criminal Lawyers are experts in Criminal Law call our office 24 hours 7 days a week for urgent legal advice 02 9261 8640.