Police interviews being questioned by the police is an intimidating matter, especially if you do not know the basis of why you are being questioned. Every person has rights and protection, even in police interviews. With George Sten & Co, you are not alone. We ensure you know what your rights are and how to protect them. Call us on 9261 8640 or on our 24 hour line 0412 423 569.
George Sten & Co is located in Sydney's CBD and has been operating for over 50 years in criminal law. We are experts in criminal matters, and the process before you are charged with a crime. Our experienced criminal defence lawyers protect your rights, right now, and in the future. Have you been charges with resisting arrest?
George Sten & Co know that:
police cannot hold suspects or witnesses against their will to merely question them
suspects and witnesses must co-operate voluntarily
police will have to arrest you to ask you questions
you can only be arrested if there is a reasonable belief you have committed an offence.
It is highly advisable to call George Sten & Co at any step of a police interview process to make your rights are not infringed or are affected at a later stage. We are available 24 hours a day on 0412 423 569 or 9261 8640.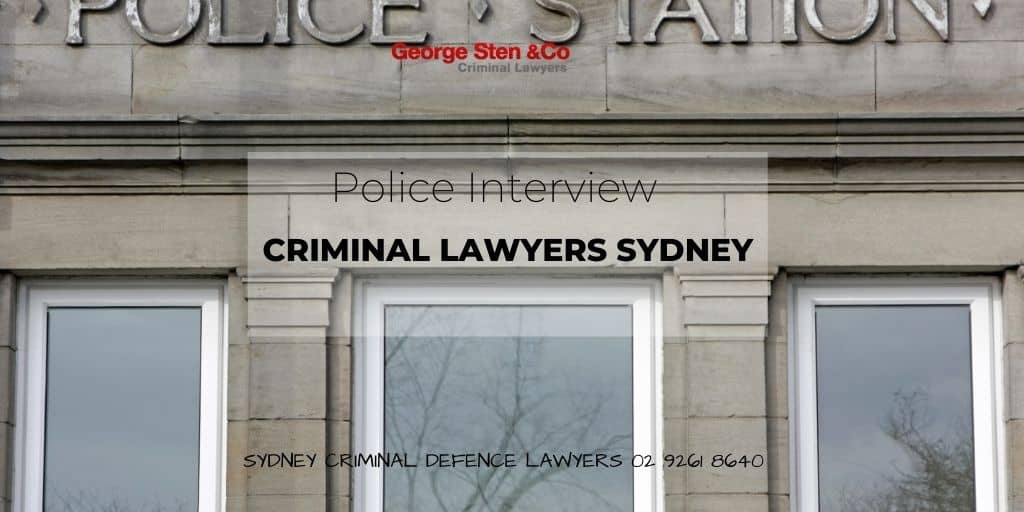 Related Information on Police Interviews