White Collar Crime Charges – Representation From Sydney's Leading Criminal Law Firm
White collar crime can take many forms and is just as serious as traditional criminal charges, despite the fact that it does not involve violence. The complexities of financially motivated crimes require a high level of experience and attention to detail in conducting a successful criminal defence.
The criminal lawyers at George Sten & Co have vast experience in Sydney white-collar crime and will vigorously defend your rights in a criminal prosecution for white-collar crime. Our Sydney CBD offices may be contacted on 9261 8640 and we can be reached 24 hours a day on 0412 423 569.
George Sten & Co can provide advice on all forms of white-collar crime, including: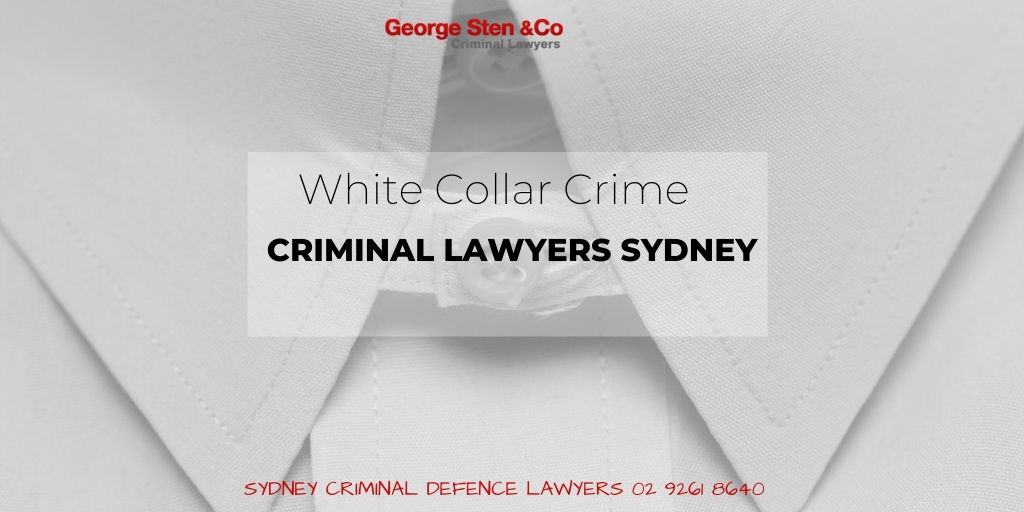 insider trading and securities fraud
fraud ( such as Centrelink Fraud )
embezzlement
market manipulation
false trading and market rigging
offences of dishonesty
director and company officer duties and insolvency-related charges
taxation matters
corporate governance and corporate crime
Our professional solicitors understand the urgency and seriousness of white-collar criminal charges. Legitimate business decisions can be difficult to explain to investigating authorities and it pays to have qualified and knowledgeable legal advice to back you up. Our firm has extensive experience in defending individuals in situations where discretion and an appreciation of commercial matters were key to vindicating our clients' interests.
Contact George Sten & Co now on 9261 8640 (or our 24-hour line on 0412 423 569) and ensure you receive the best legal advice.
Related Information on White Collar Crime