Sydney Office
Suite C4, Ground Floor
185 Elizabeth Street
Sydney NSW 2000
Australia (see map)
Sydney Criminal Defence Lawyers
Meet your Criminal Defence Lawyers
George Sten & Co is a specialised firm of Sydney Criminal Lawyers based in the central business district of Sydney, Australia. The firm was established in 1967 by George Sten and is comprised of Senior Lawyers, Paralegals and Support Staff. George Sten & Co are a one of the longest established Criminal Law Firms in Sydney. We only practice in Criminal Law and are experts in our field, our case history and results speak for themselves. Our Sydney Criminal Lawyers appear in all Courts in NSW. We are available 24 hours a day for urgent legal advice & bail applications.
Is this your first time in Court?
Going through the Court Process in Australia as a first time offender can be confusing and intimidating. At George Sten Criminal Defence Lawyers we have created a guide for you to read so you are better prepared for what to expect and to prepare yourself accordingly. Our Criminal Lawyers Sydney practice exclusively in crime, with over 50 years experience. We are available 24 hours for urgent Criminal Law Advice.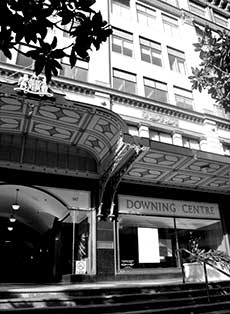 Speak now to our criminal solicitors in Sydney – Urgent 24 hour advice!