Money laundering offences are complexed as there are several different offences with varying severities. Money laundering offences are serious in nature and for this reason, if you are charged with such a money laundering offence, you should contact George Sten & Co immediately. If you are being investigated for money laundering, then it is highly advisable that you contact one of the expert lawyers at George Sten & Co solicitors for high quality, reliable legal advice. You can reach us on (02) 9261 8640 or email us
So what is money laundering?
Money laundering is the process of trying to conceal the origins of profits of crime. It involves 'dirty' money and the attempt of trying to launder or clean the money so that it can be used.
It should be noted that money laundering doesn't only involve cash, but involves other monetary exchanges such as the purchase of property and gambling. It is estimated that up to $651 million laundered money was filtered into Australia through Chinese property investment.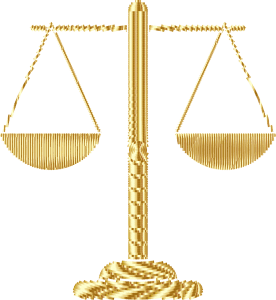 There are 2 sets of laws that prohibit money laundering; the New South Wales laws and the Commonwealth laws.
The New South Wales legislation
Section 193B of the Crimes Act 1900 deals with the offence of money laundering. In New South Wales, it is a crime to deal with the proceeds of crime if you know that they are proceeds of crime and you are intending to conceal the proceeds of crime. If you are found guilty of this offence, you are liable for a maximum prison term of 20 years. If you deal with proceeds of crime, knowing that the are proceeds of crime, you are liable for up to 15 years imprisonment. If you are reckless as to whether the funds are proceeds of crime, then you are liable for 10 years.
The Commonwealth legislation
The Commonwealth legislation in this area is known as the Anti-Money Laundering Counter-Terrorism Financing Act 2006 also known as the AML/CTF Act. Section 400 of the Criminal Code Act 1995 also relates to money laundering and the proceeds of crime. While the AML/CTF Act deals explicating with anti-money laundering, the Criminal Code also makes it a crime to 'deal with' dirty money. This means that using, receiving, possessing, disposing of and transacting with the proceeds of crime is illegal.
There are several possible defences for money laundering charges. One such defence is not having knowledge of the fact that you are dealing with the proceeds of crime. A defence to the New South Wales offence is if the defendant can satisfy the court that they dealt with the proceeds of crime in order to assist Commonwealth, State or Territory law.
Our specialised solicitors at George Sten & Co have expertise in money laundering law and are well versed in the multitude of defences which may be used in your case. Call us to book an appointment on (02) 9261 8640 or email us. We understand that when you are charged with a criminal offence, you will have questions at all hours. For that reason, we are available to our clients 24 hours a day on 0412 423 569.
George Sten & Co has Chinese speaking Criminal Lawyers available to assist you.
We can help!
Related Information on Money Laundering